Our Rooms & Amenities
Sorry for the inconvenience, we do not allow pets!
Coos County is a beautiful place to visit, and chances are, you will have a great time here, no matter where you stay. But when you opt for a small, relaxing bed & breakfast in Errol, Millsfield, Coos County, Dixville Notch, or Drummer, NH over a chain hotel, you add a whole new dimension to your experience. Our comfortable, charming rooms are just the surface of what A Peace of Heaven B and B has to offer, and we are proud to have been welcoming visitors from near and far since 2004. Here is a closer look at what we have to offer all of our travelers: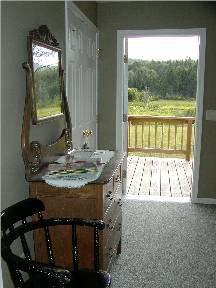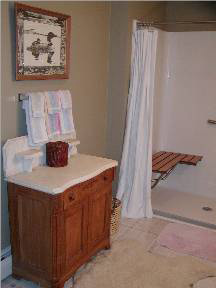 Comfortable accommodations: Our relaxing bed & breakfast was built in 2004, meaning it has the comfort and accessibility of a new building, while keeping the signature charm you expect. We have rooms for two and three people, and each one is equipped with a private bath, comfortable beds, a thermostat, outdoor access, and a ceiling fan.
Part of the family: When you visit A Peace of Heaven B and B, you are like a part of the family. From the substantial country-style breakfast you are served each morning to the quiet to the calming atmosphere we offer at night, we promise you will feel right at home.
The great outdoors: Our relaxing bed & breakfast is within walking distance of the ATV course Ride The Wilds, as well as opportunities for snowmobiling, fishing, stargazing, snowshoeing, cross country skiing and canoeing. Whatever your passion may be, chances are you can find it when staying at A Peace of Heaven B and B.
If you would like to learn more about our affordable bed & breakfast reservations and availability, please give A Peace of Heaven B and B a call at 603-482-3443, or visit our Contact Us page.